We're about a month out from the official start of spring, but it's been in the 50s and 60s around Northeast Ohio lately – so it feels like spring is here already! We are loving the warmer weather, and so are the boys. We spent almost FOUR HOURS at the park last Saturday. Needless to say we were all totally wiped out after that. I think we all slept like rocks that night!
We've been busy around the homestead lately. Earlier this month, Ryan was out of town for two weeks at training for work (yay to getting promoted this year!!), so I had my first experience of just me and the kiddos at home for a long period of time. I'm so, so, so blessed to have a wonderful babysitter and an even more wonderful mama who made those two weeks not only doable, but not that bad. And it helps that my boys were eerily well-behaved. But in any case, I was SO happy when Ryan finally came back home. Our home just isn't the same when he's not around, and I swear Gunner (our younger dog) was in a state of depression for those two weeks. The dog loves his dad.
The biggest news I'd like to share is my baby boy turned three-years-old last weekend. We took him to see Paw Patrol Live, and even though it cost us a small fortune to go, it was worth every penny to see the look on that little boy's face. Priceless. My mother-in-law also surprised us by coming to visit, and we had a little birthday party with my side of the family on Sunday. It was seriously a perfect weekend.  My heart is so full! Still, even though my face had a permanent smile the entire weekend, I still couldn't shake this SAD feeling that came from the realization that my baby is three. I just can't believe my sweet little JJ is now officially a PRESCHOOLER! How did this happen?!
With all the craziness going on in our lives right now, I thought today would be a good day to do a "Currently" post. So, here we go!
Currently….
…Listening. My "Tear in My Beer" playlist on iTunes. I made the mistake of listening to it in front in front of JJ last week – and now he loves it. What can I say – the kid gets his love of sad country sounds from his mama! My favorite part is that he calls it "Jesus" music! Haha! That boy is a country-music-loving, God-fearing little man – just like I wanted. 🙂
…Reading. I just finished "Wonderdog" by Inman Majors last night. I got this for $0.25 at a library book sale last fall, and I was surprised – and very happy – at how good of a book it was. It was really funny and an interesting story. Not bad for $0.25! This morning I started "The Museum of Dr. Moses: Tales of Mystery and Suspense" by Joyce Carol Oates (one of my favorite authors). I'm one story into this collection of short stories – and wow, the title is right on.
…Drinking. Drinking coffee right this second (of course), but I'm looking forward to treating myself to a nice glass of my favorite wine later tonight. It's been a long week! Ryan surprised me for Valentine's Day with a few bottles of jalapeno wine from a local winery. I LOVE this stuff. It's the only alcohol I craved while pregnant (probably because I crave jalapenos just about every second of every day). Very much looking forward to that tonight.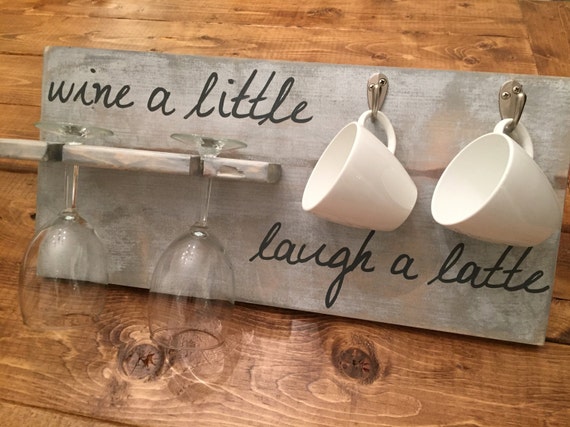 It's like this was made just for me!
…Eating.  I'm still (STILL!!!) trying to lose that baby weight, so I'm back on Weight Watchers and being really strict about  my diet. Month 1 went really well (down 12 pounds! Mostly water weight I'm sure, but whatever! 12 pounds is 12 pounds.), so I'm trying to stay with it, but February has been so hard. It seems like we have had something scheduled every weekend day or night – which often means decadent food is involved. I really need to get back on track – which is why I am so, so, so excited about my new "toy": an Instant Pot.  One of my favorite bloggers raves about her Instant Pot – and I would just skim over all the talk about it, since I had no idea what it was and am very intimidated by kitchen stuff. But when I was struck by a weird surge of energy at 10pm on Sunday night, I spent waaaaaaaaay too much time on Pinterest and ended up down a rabbit hole of Instant Pot recipes and tutorials. I looked up as much as I could this week and turned to some experts (i.e., my Facebook friends), and when pretty much every single thing I heard about the Instant Pot was overwhelming positive, I took the plunge and purchased one. Eeeeeeee!!! It was delivered late last week, but I haven't cracked open the user's manual yet. I am especially excited to make homemade yogurt in it, since I'm pretty sure my children eat their weight in yogurt every.single.day.
…Wearing. My new favorite shirt in the whole wide world:
…Craving. A big, juicy burger and onion rings from The Rail. Definitely going to be my cheat meal here sometime soon!
…Needing. More time in the day. There never seems to be enough time to do everything I need/want to do – and time is slipping by so quickly. How is it late February already?!
…Watching. I just finished "Stranger Things" (holy moley – it was so good and so scary – I should not have watched that alone!), so now I'm trying to catch up on "Nashville" and figuring out which show to start. I'm thinking "The Crown" but I just can't convince myself to start it. 
…Feeling. Like spring-cleaning. I've had such an itch to clean-out and organize our house lately (and trust me, it needs this badly). I feel like we need a  major purge of things we don't need – or even WANT – any more, since it seems like we keep accumulating more and more kid "stuff" as the years go by. They are so little – how do they have so much STUFF?!
…Weather. Spring-like! It's been so nice lately, but I'm trying not to get too excited that our Ohio winter is gone for good. 
…Wanting. My full time job to be the Pioneer Woman. Sigh. A girl can dream…
With love,